Risk Rating: Seattle Enters the NHL, What Does This Mean for Brokers?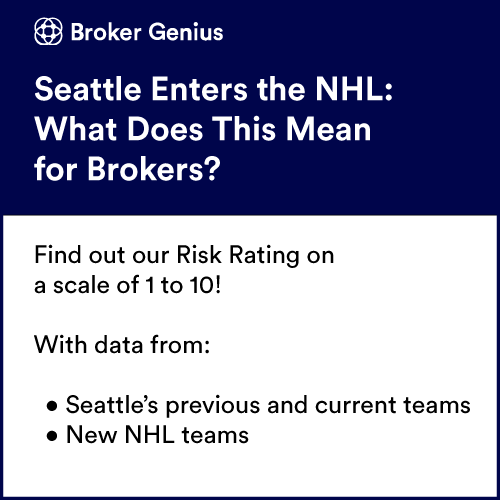 Seattle will be the home of the NHL's 32nd team. The city will join the Pacific Division for the 2021 – 2022 season and play in Seattle Center Arena, which holds up to 17,400 fans. This will be the NHL's second expansion team in the last 5 years.
When new teams enter the market, ticket brokers need to evaluate whether it looks like a valuable investment. We took a look at some data – here's what we think…
What Can Brokers Learn From The SuperSonics?
Seattle's most recent move was when the SuperSonics left for Oklahoma City in 2008. This happened primarily because the new owner had roots in OKC and Seattle did not want to build a new stadium. The relocation was not reflective of a poor fanbase.
Furthermore, in their final three seasons, the SuperSonics won under 45% of their games. However, they filled over 93% of the stadium in 2006 and 2007, and 78% of the stadium in their final season. To put this in perspective, the Charlotte Hornets had a similar record…